Key figures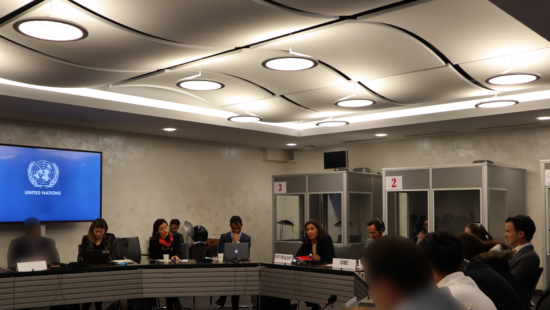 Since its inception, the CSSR has convened 81 formal physical and virtual meetings.
10 CSSR rounds have taken place in Geneva. With some exceptions, all sessions have taken place in parallel to the UN-led intra-Syrian talks.
9 small CSSR delegations met with Special Envoy Pedersen and Deputy Special Envoy Matar throughout April, June and November 2019 to provide input and advocate on key priorities regarding a range of thematic issues.
4 rounds of regional consultations took place in Beirut, Gaziantep, Amman, and Erbil. In 2020 and due to the COVID-19 outbreak and travel restrictions, three rounds of regional consultations were conducted virtually through a dedicated online platform.  In 2021, the fifth regional consultation has been conducted virtually.
19 outreach missions were conducted by the OSE-Syria CSSR team to Beirut (Lebanon), Istanbul and Gaziantep (Turkey), Amman (Jordan), and Erbil (Iraqi Kurdistan). In addition, several informal outreach meetings were conducted by team members in the respective countries.
The OSE-Syria CSSR team conducted 15 video conferences[1]  (please see note below) with civil society actors in 2017, 2018, 2019 and 2020. In addition, multiple virtual communications took place with CSSR contacts in both hard-to-reach and besieged areas in Syria, such as Eastern Ghouta, Raqqa, Deir El Zor, Idlib and the south-west, as well as with refugee communities based in Lebanon, Jordan and Turkey, and with Afrin- and Erbil-based civil society organisations and networks.
6 high-level advocacy side- events were conducted in Brussels in April 2017, April 2018, March 2019, virtually in June 2020,March 2021, April, and May 2022 on the margins of the Ministerial Conference on "Supporting the Future of Syria and the Region".
1 Geneva based meeting with two thematic working groups was conducted in February 2022. The two groups convened on civic space and values, economy, recovery, and development.
---
[1] Please note: Accurate number of participants in video conferences were not monitored in 2017 and are therefore, missing from the table of activities. Reporting on the number of participants on video conferences started in 2018.
---
Participation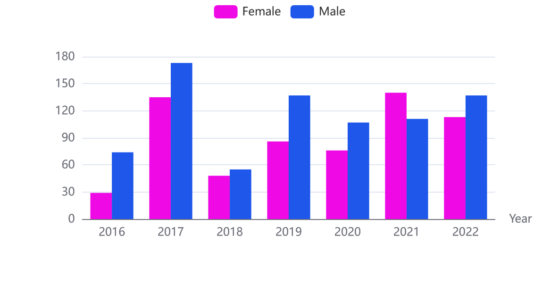 As of December 2022, participation in the CSSR is as follows:
Estimated total reach of the CSSR in terms of inclusion: 1041 interlocutors and 637 civil society organizations who participated in previous CSSR activities
Number of interlocutors, including networks representing multiple NGOs, in the CSSR's entire database: 1041, including 451 (43%) women and 590 (57%) men
Geographical balance in CSSR: Inside Syria 359 (34%), outside Syria and in the diaspora 682 (66%)
Number of interlocutors by country of residence: Syria 359(34%), Turkey 296 (28%), Jordan 77(7%), Lebanon 47 (5%), Europe 126 (12%), Iraq 61 (6%), USA 8 (1%), Gulf states 9 (1%), others 58 (6%)
---
Gender per different age groups

Progression in participation